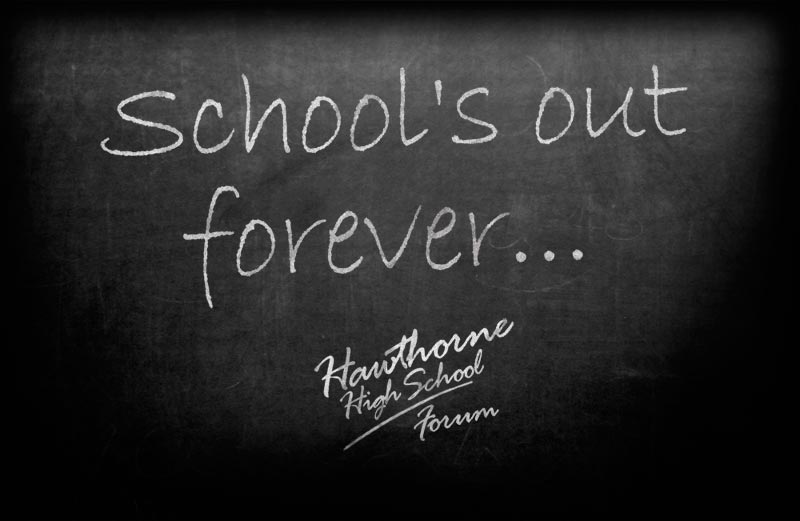 The Hawthorne High School Forum Has Closed
The Hawthorne High School Forum has been in operation since April 7, 2007. Unfortunately, after a great run, it saddens me to make the decision to close its doors.
During the 7 years it has been in operation (I'm writing this 2 days short of its anniversary), I have enjoyed this project with all my heart. I have met an over-abundance of fantastic individuals here, as well as re-kindled precious relationships from years past. My aim was to create a safe place for Hawthornites of every age to come and interact, without worrying about personal information being sold or shared. I have always kept that promise.
But, like most great things, this site has had its day. Many of the large social networking sites can fulfill the objectives I have set out to provide with greater resources, although the personal privacy issue is something you all need to keep in mind.
Of course, this is not really goodbye, since I will still be interacting with most of you through the larger social networking sites.
From the bottom of my heart, thank you for all the great times and interaction. Please feel free to press the 'Comment Here' button below to contact me if you have any questions or comments.
Willi Waizenegger
©2007-2014 The Hawthorne High School Forum. All rights reserved.